JOHN ROSS WEBSITE DEDICATED TO ALL ROSS DESCENDANTS Who want to know

"What generation American am I?"


This website is based on the original family history research of Barbara Yarberry, whose husband, the late Coy Yarberry, a grandson of George Washington Ross. Her research was begun in response to one of hers and Coy's daughter who first asked the question seen at the beginning of this site,
'What Generation American Am I?'
We are all indebted to Barbara and thank her for her invaluable contribution to our Ross family history. Based on this and aided by her numerous correspondents, Helen Shuptrine has greatly expanded and developed this site and appreciates all input from family members and interested parties.

If you wish to join the D.A.R. you may do so on MARSHALL GALLOWAY'S RECORDS. If interested email me.

| | |
| --- | --- |
| | THESE PAGES ARE A TRIBUTE TO OUR ANCESTORS Reuniting with family allows us to appreciate the continuity of our lives. Often, when we look back to our past, it can feel as if it was a life lived by a different person. Reconnecting with the past reminds us that the past is not separate and that it informs the present. |

August 10 2016 Updated GALLOWAY - WANTLAND link

Helen Shuptrine 479-899-5322
CLICK ON OUR FAMILY LINKS RELEVANT TO THE ROSS HISTORY.
WILLIAM ROSS OF NORTH CAROLINA 1731 Contains downloadable information on SMITHWICK
DAVENPORT - EDMONDSON - LOGAN - MAY- TYREE - WILSON
CLICK link below
Life and Times of Reuben Ross
The author James ROSS states that material comes from an old family record brought from North Carolina in 1833. The branch of this ROSS family - our William ROSS being an older brother of Reuben ROSS.

An article written by Peggy Lloyd Historian of Hempstead County published in Hope Star an article of the ROSS family.
Download article
ROSS REUNIONS IN HOPE ARKANSAS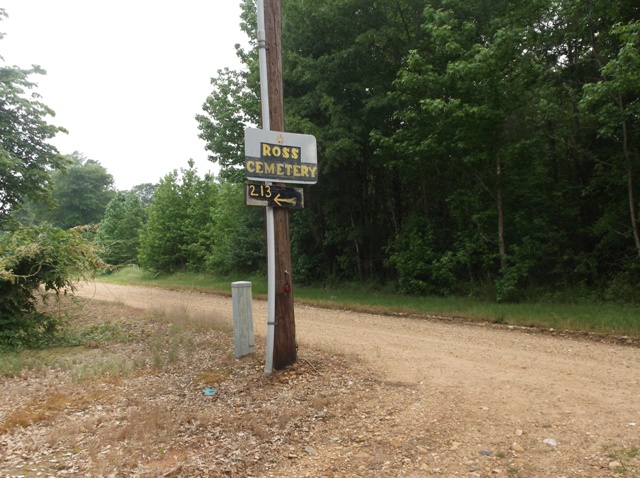 ROSS CEMETERY IN HOPE ARKANSAS

[NOTE BOLD LETTERING PERTAINS TO THE ROSS FAMILY]

LINEAGE OF JOHN ROSS SR WIFE -- ANNIS MAE GALLOWAY ROTHWELL ROSS


Walter BOSLEY married Mary Elizabeth BIRD 2 Aug 1699.
Walter BOSLEY born 1668 Staffordshire, England - died 2 Nov 1715 Parkton, Baltimore, MD.
Mary Elizabeth BIRD born 24 Dec 1660, Glasgow, Lanarkshire, Scotland - died 25 July 1726. Mary daughter of John and Elizabeth RICHARDSON BIRD.




Children (5) WALTER AND MARY ELIZABETH BIRD BOSLEY
| | | | | |
| --- | --- | --- | --- | --- |
| 1.Joseph | 2.John | 3.James | 4.William | 5.Charles |
| B:1695 St. Johns Parrish, Baltimore, MD | B:1703 Baltimore | B:13 May 1704 Baltimore | B:11 March 1712 Baltimore | B: 13 May 1714 Baltimore |
| M: Ann GREENBERRY | M: Hannah PRICE | M: Mary MERRYMAN HALL | M:Elizabeth DIMMETT | M: Elizabeth COX |
| D: 7 June 1762 Baltimore MD | D:20 April 1772 Baltimore | D:7 June 1762 Baltimore | D:4 Sept 1793 Baltimore | D:11 Oct 1762 Baltimore |
Children (9) JOSEPH AND ANN GREENBERRY BOSLEY
| | | | | |
| --- | --- | --- | --- | --- |
| 1.Ann | 2.Mary | 3.Delilah | 4.Greenberry | 5.Diana |
| B: ca 1753 Baltimore | B: 1741 Baltimore | B:ca 1736 Baltimore | B:ca 1738 Baltimore MD | B: ca 1740 |
| M: | M: | M: Benjamin BARNEY | M:Ann RISTEAU | M:Elias MAGERS |
| D: 25 May 1828 | D: 1805 | D:1762 | D:1 April 1814 | D:Feb 1810 Baltimore MD |
| | | | |
| --- | --- | --- | --- |
| 6.Johannah | 7. Ruth | 8. Thomas | 9. Gideon |
| B: 1730 Baltimore | B: ca 1744 Baltimore MD | B:ca 1746 | B:ca 1748 |
| M: | M:William COX | M:Mary RICHARDS | M:Sarah COLE |
| D:25 May 1828 | D:1815 Baltimore | D:1 April 1814 | D:11 Aug 1803 Lincoln Co. KY |
Children (5) RUTH BOSLEY AND WILLIAM COX
1.Jesse
2.Elizabeth
3.Mary
4.Belinda
5.Lydia
B: 1758 Baltimore
B:1760 Baltimore
B:1763 Baltimore
B:1761 Baltimore
B:11 Sept 1766 Balitmore
M:Susanna SUMNER
M:Stephen HICKS Sr.
M:
M:
M:Walter JAMES
D: 12 Sept 1815 Rhea, Sullivan CO., TN
D:1 Aug 1840 Sullivan TN
D:TN
D:unknown
D:30 Aug 1792 Blountville TN
Children (6) JESSE AND SUSANNAH COX
| | | | | | |
| --- | --- | --- | --- | --- | --- |
| 1.William | 2.Sophia | 3.Mary Gay (Polly) | 4.Thomas | 5.Jacob | 6. James |
| B: 1795 Maryland | B: 1804 Blountville TN | B:12 Oct 1803 Blountville TN | B:1807 Sullivan Co. TN | B: ca 1808 Sullivan Co. TN | B:5 June 1810 Sullivan Co. TN |
| M: | M:William GALLOWAY | M: Abraham GALLOWAY | M:Matilda __ | M:Mary STURM | M:Margaret (Peggy) EVANS |
| D:unknown | D:1865 Shover Springs. | D:5 June 1896 Blountville Cemetery TN | D:unknown | D:unknown | D:27 Jan 1897 Blountville |
Children (9)SOPHIA COX AND WILLIAM GALLOWAY
1.Abraham
2.Eliza
3.Thomas
4.Annis Mae
5.John B.
B:ca 1824 TN
B:ca 1827 TN
B:ca 1829
B: 27 July 1830 Meighs Co. TN
B:7 July 1832
M:Sarah POLK
M:John M. ALBERT
M:Mary C. ROTHWELL
M:Waller L ROTHWELL
2. John ROSS SR
M:Mary Ann MOUSER
D:1881 Shover Springs
D:1892 Private land Near Ross Cemetery
D:Unknown went to TX
D:27 July 1888 Ross Cemetery
D:4 Oct 1902 Matt Hall Cemetery
| | | | |
| --- | --- | --- | --- |
| 6.James | 7.Sarah | 8.Mary | 9.Jabe F. |
| B:ca 1835 | B:ca 1839 | B:ca 1843 Meigs Co. TN | B:ca 1845 Meigs Co. TN |
| M:Elizabeth MOUSER | M:Mastin SUTTON | M: | M:Caroline FULLER |
| D:1882 Matt Hall Cemetery | D:1886 Shover Springs | D:1864 Shover Springs | D:23 March 1921 Shover Springs |
JOHN ROSS IN ARKANSAS

John ROSS, son of William and Eliza Jane Allen ROSS, born 17 March 1800, Cape Girardeau, Missouri married 13 March 1853 to Annis Mae GALLOWAY - ROTHWELL, a young widow with 2 sons, who had moved to Arkansas from Tennessee with her fatherís family.
1850 John ROSS Sr. was 50 years old in Missouri a farmer. He could read and write.
1860 John and Annis Mae ROSS value of real estate $3,200.00.Spring Hill township 1860 census.
John died 7 April 1872 at commnity of Oak Grove, Arkansas and buried near his home, he is the one ROSS Cemetery is name after.
AND thus began the Arkansas branch of our ROSS family.
Here are copies of the original Federal Land Patents for the Land that John ROSS homesteaded. You can print these off.
Download 1837 80 acres
Download 1837 40 acres
Download 1839 80 acres
Download 1855 40 acres
Download 1855 40 acres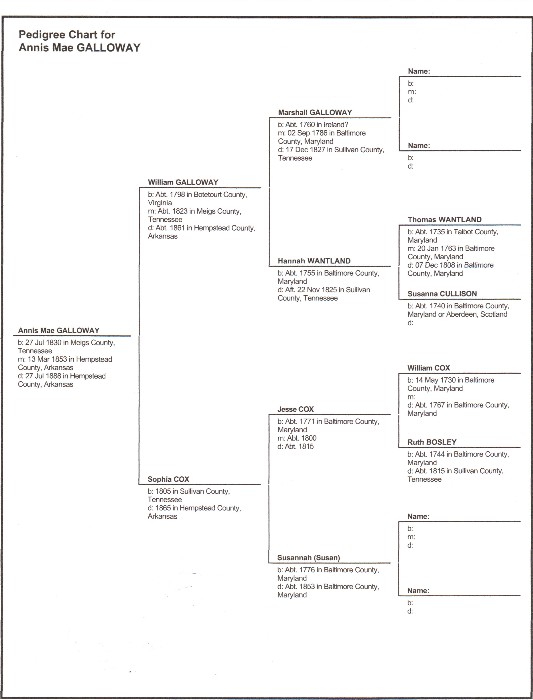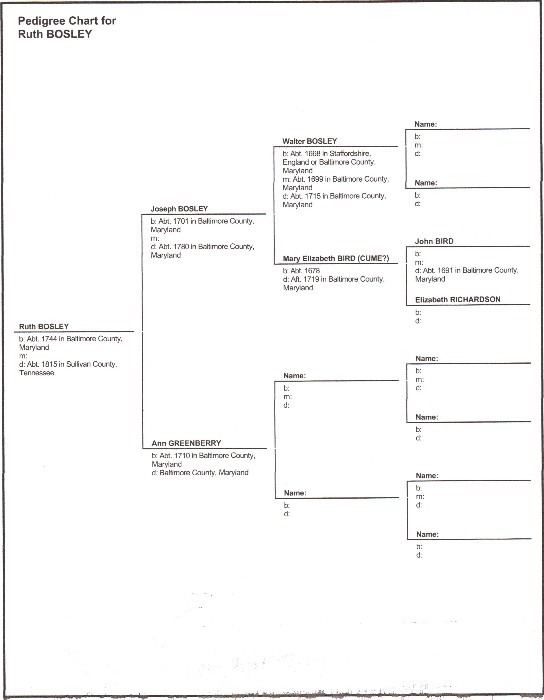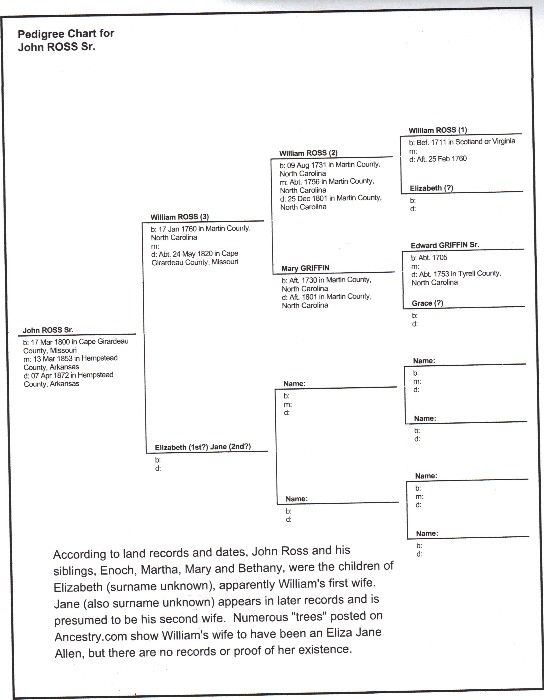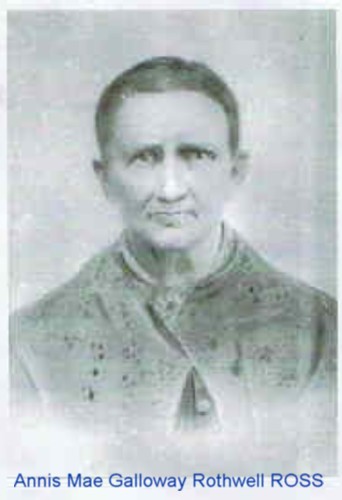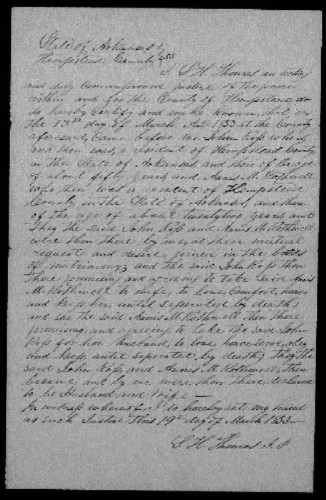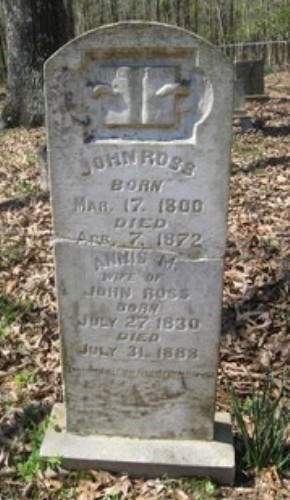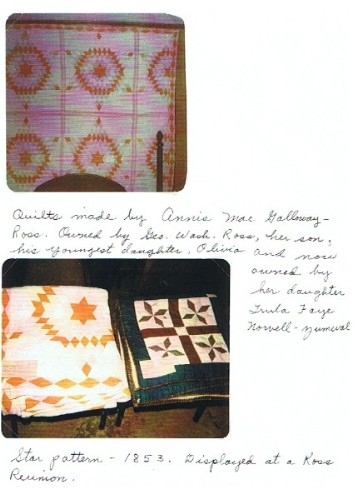 Annis Mae GALLOWAY, daughter of William and Sophia COX GALLOWAY, born 27 July, 1830 in Meigs County, Tennessee died on her birthday in 1888. She is buried by her husband in the Ross Cemetery.
Annis Mae married 6 December 1848 Meigs Co. Tennessee, Waller L. ROTHWELL born ca. 1824 son of Richard and Lacy BARKSDALE - ROTHWELL, Annis and Waller appear in the Meigs Co. 1850 census.Rothwell family Bible records Wallerís death September 1852 in Arkansas.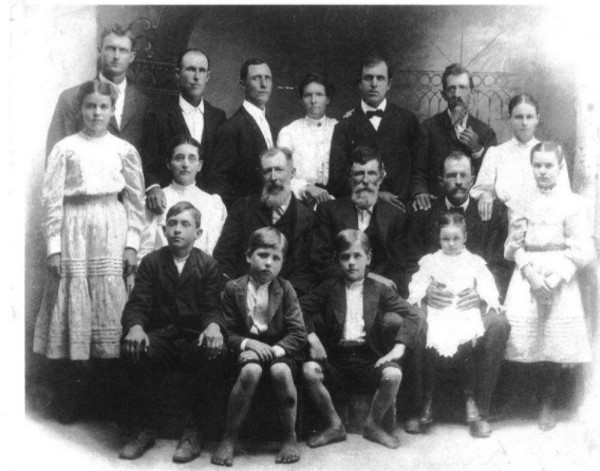 CHILDREN AND GRANDCHILDREN OF JOHN AND ANNIS MAE GALLOWAY-ROTHWELL-ROSS


ca 1906 this is not all of the children. This group went to town and had a professional take the picture.
Left to right:Back Row: Willam ROTHWELL, George Mike PURTLE, Harrison Mouser ROSS, Martha Alice ROSS, John ROSS Jr., Martin (Mark) Luther ROSS
Second Row: Sarah Annis ROSS, Sarah (Sallie) Brethena PURTLE, Bill ROTHWELL, Dick ROTHWELL, George Washington ROSS,Margaret Elizabeth (Meg) ROSS, Ruth Grace ROSS
Front Row: Richard ROTHWELL, John Erie ROSS. Thomas Earl ROSS, Margaret Olivia ROSS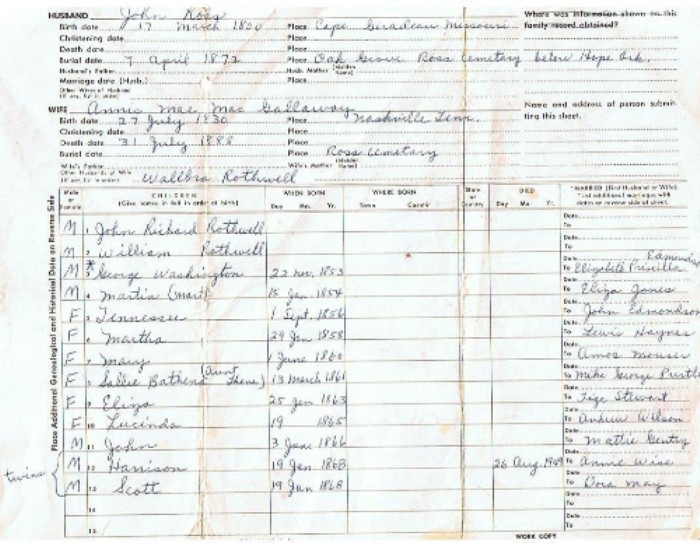 Page came out of G W Ross Family Bible
CHILDREN (13) JOHN ROSS AND ANNIS MAE GALLOWAY ROTHWELL ROSS
1.William Rothwell
2.John Richard Rothwell
1.George Washington
2.Martin Luther
B:6 Jan 1850 Meigs Co. TN.
B.19 June 1851 Hempstead Co.
B:22 Nov 1853 Spring Hill AR
B:15 Jan 1855 Hempstead Co
M:Amanda J. GIBBONS
2.Sally E.ARNOLD
3.Sarah Rebecca FILES
M:Mary E. ROBERTS
2. Mary Ann MAY
M:Priscilla Elizabeth EDMONDSON
2.Margaret Elizabeth Smedley MOORE
M:Martha Louise JONES
D:23 March 1924 Ellsville AR
D:1 Aug 1920 Shover Springs
D:21 July 1938 Union Grove
D:1930 Spring Hill AR
| | | | |
| --- | --- | --- | --- |
| 3.Elizabeth Tennessee | 4.Martha Elizabeth | 5.Mary Victoria | 6.Sarah (Sallie) Berthena |
| B:1 Sept 1856 Hempstead CO. | B.29 Jan 1858 Hempstead CO. | B:1 June 1859 | B:16 March 1861 Hempstead CO |
| M:John Laddie EDMONDSON | M:Lewis Caston HAYNES | M:Amos Melvin MOUSER | M:George Mike PURTLE |
| D:18 May 1944 Fannin CO. TX. | D:1952 Bluff Springs | D:18 Aug 1905 Grayson, LA | D:31 Nov 1933 Shover Springs |
7.Eliza C.
8.Lucinda Ellen
9.John Jr.
10.Harrison Mouser
11.Scott Albert
B:25 Jan 1863
B.3 Aug 1864 Shover Springs
B:3 June 1866
B:19 Jan 1868
B:19 Jan 1868
M:Teague Golder STEWART
M:Andrew Wilson HAMILTON
M:Martha Alice GENTRY
2Lean POLK CLOUD
M:Lucy Annie WISE
M:Dora May
2. Charlie Jackson
D:1891 Ross Cemetery
D:11 April 1906 Billstown
D:14 May 1945 Ross Cemetery
D:26 Aug 1949 Oak Grove
D:25 June 1903 Ross Cemetery
WILLIAM (BILL) THOMAS ROTHWELL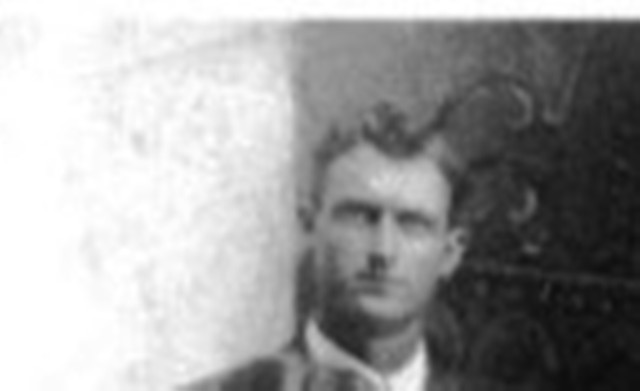 William (Bill) Thomas born 6 Jan 1850 in Meigs County Tennessee son of Waller and Annis Mae GALLOWAY - ROTHWELL, married Amanda J. Gibbons 27 Dec 1868 in Hempstead County died 23 March, 1924 Ellsville, Calhoun County buried Ebenezer Cemetery, Fordyce.
Children:

William Lewis
George W
Joseph Walter .
Susan
Robert
Agnes
Bill married 2nd Salle E ARNOLD no children born of this marriage
Bill married 3rd Sarah Rebecca FILES 3 May 1891, daughter of Jesse and Elizabeth KING-FILES.
Jesse Guy
Richard Francis
Ruel Leslie
Abner Lee
FAMILY OF WILLIAM (BILL) THOMAS ROTHWELL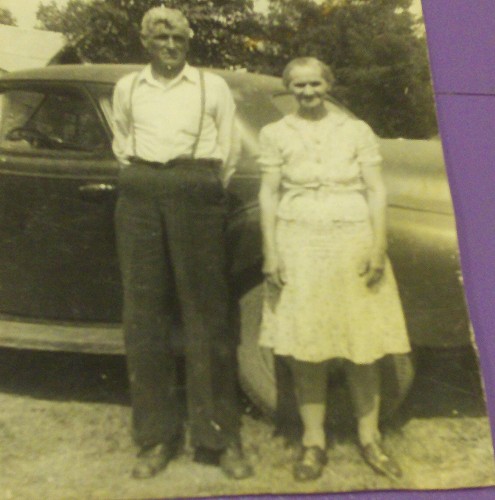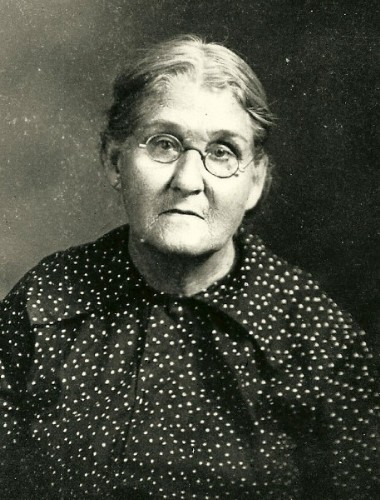 JOHN RICHARD (DICK) ROTHWELL

John Richard (Dick) son of Waller and Annis Mae GALLOWAY - ROTHWELL, born 19 June 1851 Hempstead County married 18 May 1871 Mary E. ROBERTS, 2nd married Mary Ann MAY 27 Jan 1881 daughter of Benjamin MAY buried Shover Springs.
Children:
Martha Alice
Susan (Sudie)
William J.
Benjamin L.
Manilia (Nollie) Jane
FAMILY OF JOHN RICHARD (DICK) ROTHWELL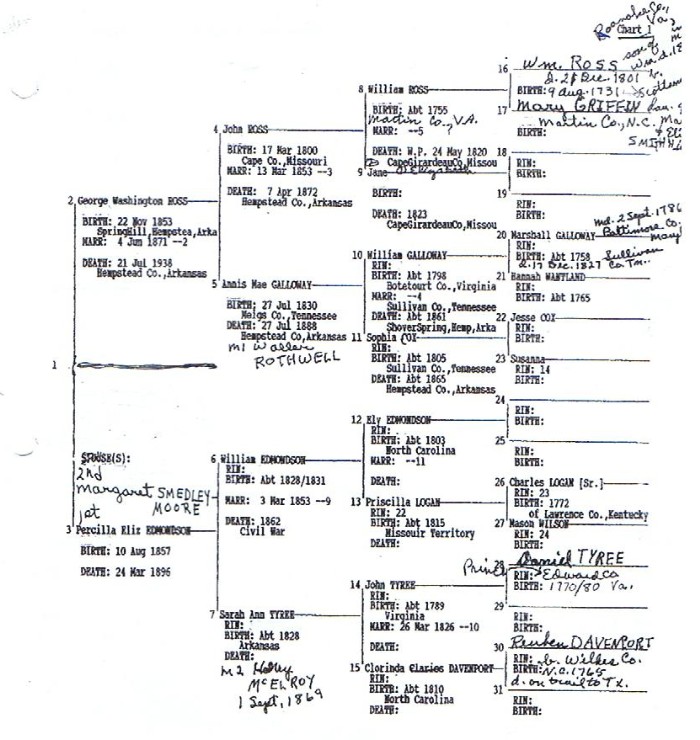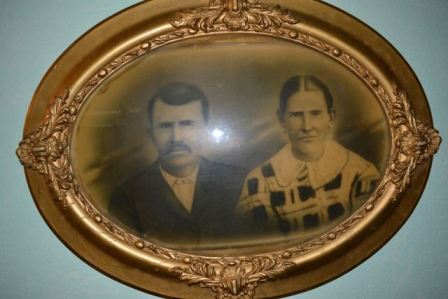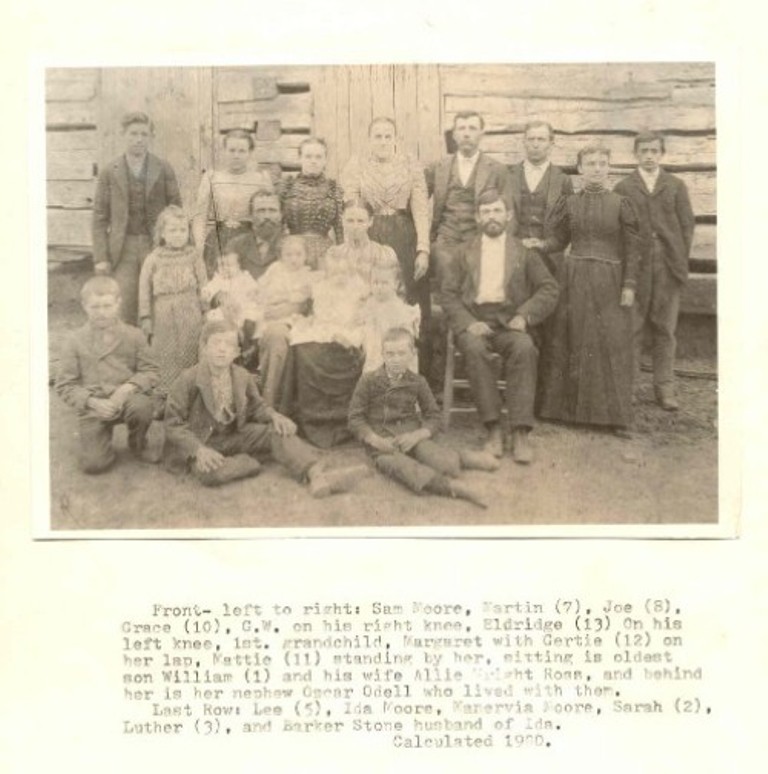 GEORGE WASHINGTON ROSS

George Washington son of John and Annis Mae GALLOWAY - ROSS born 22 Nov 1853 at Spring Hill Township Community died 21 July 1938 buried Union Grove; married June 4, 1871 to Priscilla Elizabeth (Lizzie) EDMONDSON, daughter of William and Sarah TYREE EDMONDSON. Lizzie born 10 Aug 1857, died 24 March, 1896 buried Liberty
Children:
John (William)
Sarah Annis
Luther Payne
Robert Allen
George (Lee)
Ephrim McDowel
Martin Van Buren
Joe Willard
Delcenia Elizabeth
Ruth Gracie
Martha (Mattie) Ann
George Washington ROSS then married Margaret (Meg) Elizabeth SMEDLEY MOORE a widow with 3 children. Meg was previoulsy married to John Nunley MOORE (1) Manerva Jane Moore (2) Mary Ida Moore (3) Samuel Oscar

G. W. and Margaret (Meg) had 3 children:

Gertie
Eldridge Edgar
Margaret Olivia
FAMILY OF GEORGE WASHINGTON ROSS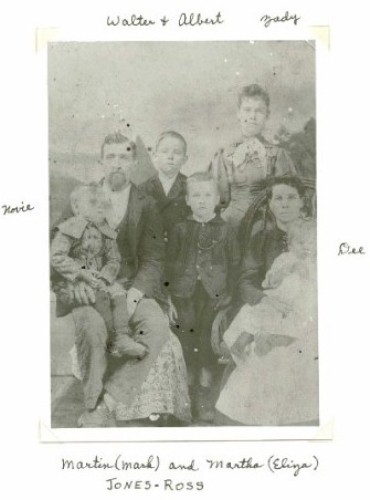 MARTIN (MARK) Luther ROSS

Martin (Mark) Luther son of John and Annis Mae GALLOWAY ROSS
Martin born 15 Jan 1855 Hempstead Co married 23 Aug 1877 to Martha Louisa (Eliza) JONES born 29 Jan 1855 Spring Hill daughter of William and Emily MOUSER JONES. Died 30 Jan 1937 Anderson Cemetery Spring Hill.

Children:
Emma Zady
Maria
Walter Waller
Albert
Nova James
Elzie Dee
FAMILY OF MARTIN (MARK) LUTHER ROSS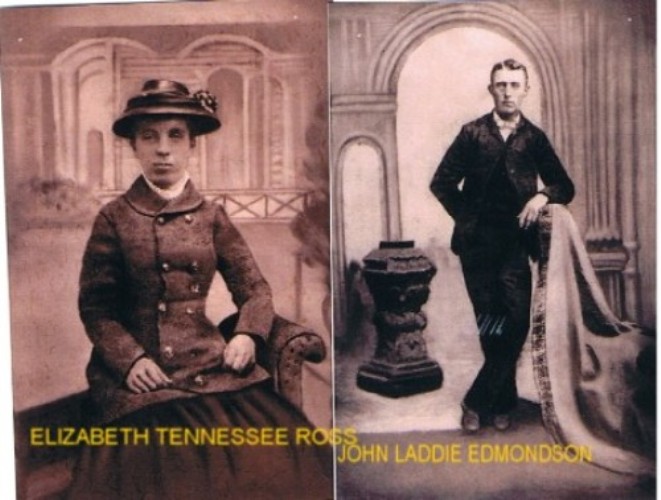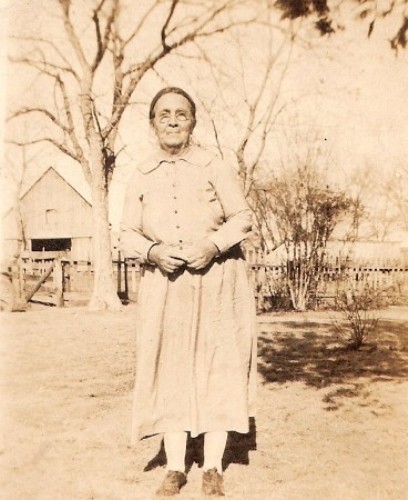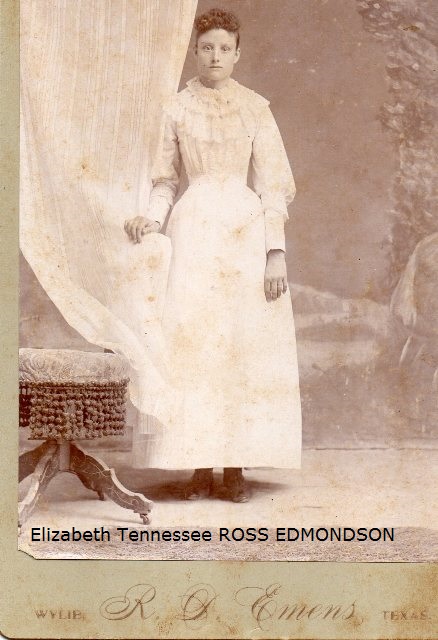 ELIZABETH TENNESSEE ROSS EDMONDSON

Elizabeth Tennessee daughter of John and Annis Mae Galloway ROSS
born Hope 1 Sept 1856, died 18 May 1944 buried Lamasco Cenetery, Fannin Co. TX
married John Laddie EDMONDSON born 8 Feb 1862 died 11 May 1920 Hickory OK by explosion of mill rack
They moved from Arkansas to Oklahoma when it was Indian Territory in a wagon. John EDMONDSON was killed in 1920 when a stone in a gristmill exploded
Papa and Aunt Thena lost tract of Aunt Tennessee. When Uncle Mike and Aunt Thena got a car, Thena and Papa went to Oklahoma to try and find her. She had moved to Texas with a daughter. They did find a son and family. Finally they drove to Wolfe City, Texas and brought her back for a visit. While she was here, she visited us several times. Aunt Martha would come during the time she would be with us. by Wreath ROSS JONES, Hope, Arkansas.


Children:
Arizona
Essie
Katie
Lou Vennie
William Fred
Nancy Myrtle
FAMILY OF ELIZABETH TENNESSEE ROSS EDMONDSON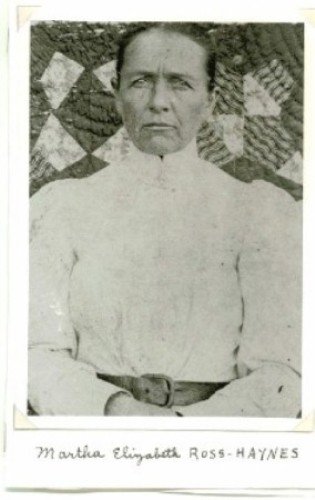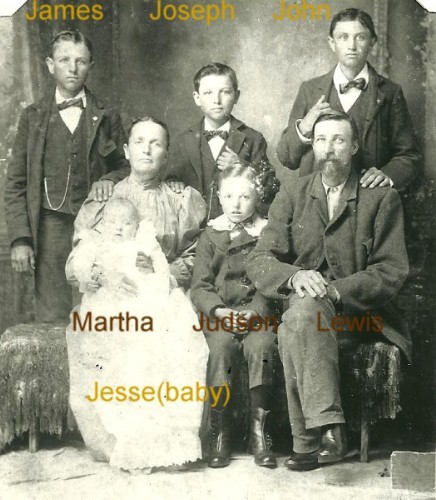 MARTHA SOPHIA ROSS HAYNES

Martha daughter of John and Annis Mae GALLOWAY ROSS born 29 Jan 1858 Hempstead Co. died 1952 buried Bluff Springs; married 23 June 1878 to Lewis Caston HAYNES born Oct. 1850 Camden died 1921 buried Bluff Springs son of Joseph and Lucretia (Lou) __HAYNES

Children 9:
John Ann (adopted)
Baby HAYNES
Joseph Johnson
James Lewis
Judson Joel
baby HAYNES
Jesse Elison
baby HAYNES
baby HAYNES
Julian Bryan
FAMILY OF MARTHA SOPHIA ROSS HAYNES
MARY VICTORIA ROSS MOUSER

Mary Victoria daughter of John and Annis Mae GALLOWAY ROSS born 1 June 1859 Hempstead Co,died 18 Aug 1905 buried Grayson La. married 23 June 1878 Hempstead Co.Amos Melvin MOUSER son of David and Margaret Ann KIRK-MOUSER. born 27 Dec 1857 died 12 July 1945 buried Grayson, LA.

Children 4:

Enoch M.
Delcina
Ruby Pearl
Abbie Ruth

FAMILY OF MARY VICTORIA ROSS MOUSER
FAMILY PICTURES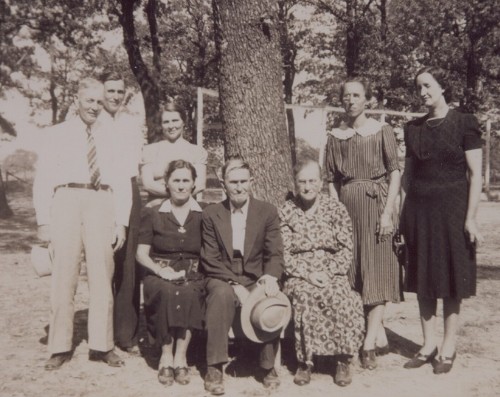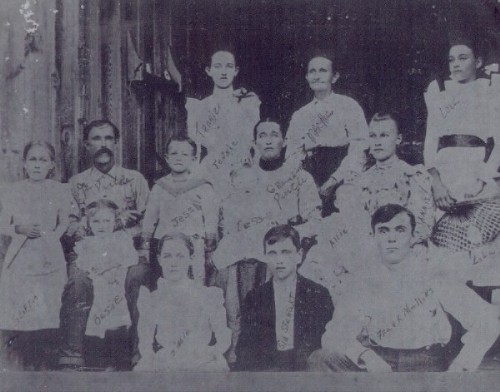 Standing left to right: John Morgan May (Scottie's husband) Les Purtle and wife, Zaddie Purtle Wilson and Lois Purtle
sitting: Scottie Lou Purtle May, George Mike Purtle (Scottie's father) and Annis Purtle Mullins
SARAH (SALLIE) PATHENE ROSS PURTLE

SARAH (Sallie) Pathene daughter of John and Annis Mae GALLOWAY ROSS Born 16 March 1861 Hempstead Co. AR died 31 Nov 1933; buried Shover Springs Cemetery; married 14 Oct 1880 George Mike PURTLE born 14 Oct 1860 son of Jesse Monroe and Mary E. SCROGGINS PURTLE died 2 Aug 1942 buried Shover Springs Cemetery.
Children 11:
Annis
Tennie
Lossie
Lola
Zeddie
Scottie Lou
Jesse (Jess)
George Leslie
Bessie
Lois
The Purtles lived in Oak Grove and lived there until their deaths. Zeddie lived in the old log house with Autrey WILSON.
PURTLE FAMILY
FAMILY PICTURES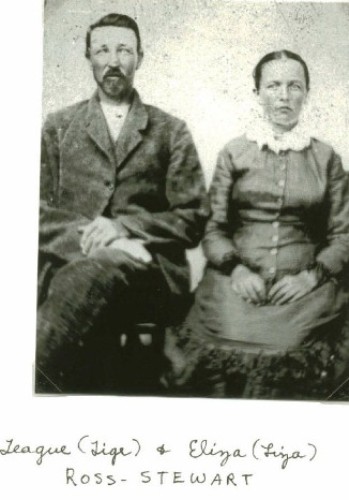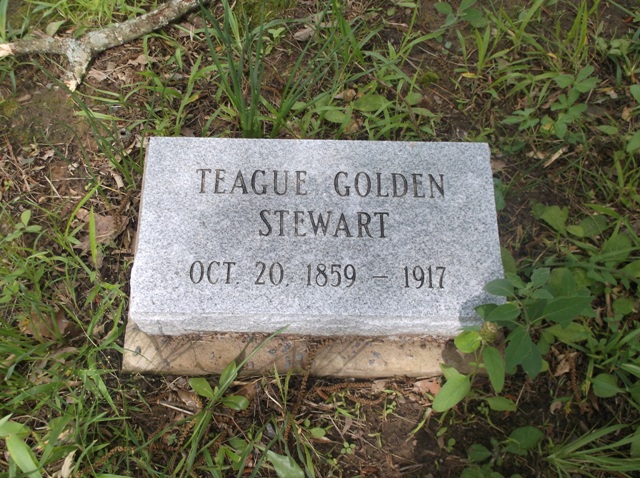 ELIZA (LIZA) C. ROSS STEWART

Eliza C. daughter of John and Annis Mae GALLOWAY ROSS
Born 25 Jan 1863 Hempstead Co. married Teague (Tige) G.(Golden) STEWART 1 Feb 1880

Lisa died 1891 and Tige died 1917 are both buried Ross Cemetery

Children:
Lee George
Sidney O.
Odessa
Dona Mae (Calliedona)

FAMILY OF ELIZA AND TEAGUE STEWART
Lee was raised by Harrison and Scott. Sid was raised by Thena and Mike PURTLE. Odessa was raised by John, Jr. and Martha Alice. Dona was raised by Harrison and Scott.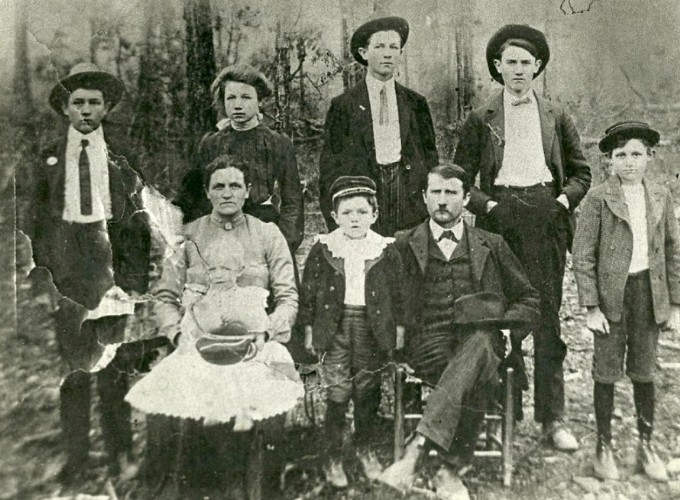 ...

....
Andrew WILSON and Lucinda Ellen ROSS HAMILTON
Children right to left are John, Jessie Martin, Nathaniel Monroe, Dove, Andrew Wilson (Dock).
Between parents is Mike Purtle, Mollie Ann on Motherís lap 1902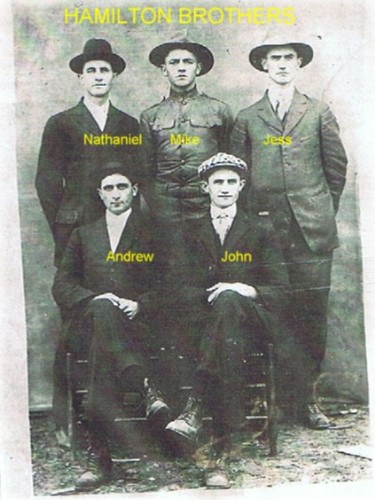 LUCINDA ELLEN ROSS HAMILTON

Lucinda Ellen daughter of John and Annis Mae GALLOWAY ROSS. Born 3 Aug 1864 Shover Springs died 11 April 1906 buried Billstown Cemetery
married 20 Jan 1884 to Andrew Wilson HAMILTON son of Silas Monroe and Elby Annie ANDREWS HAMILTON
Children: (8)
Nathaniel Monroe
Jesse Martin
Andrew Wilson
Dove born
John born
Mike Purtell
Mollie Ann
Stella
FAMILY OF LUCINDA ELLEN ROSS HAMILTON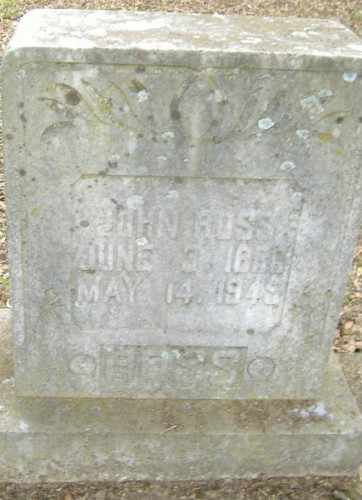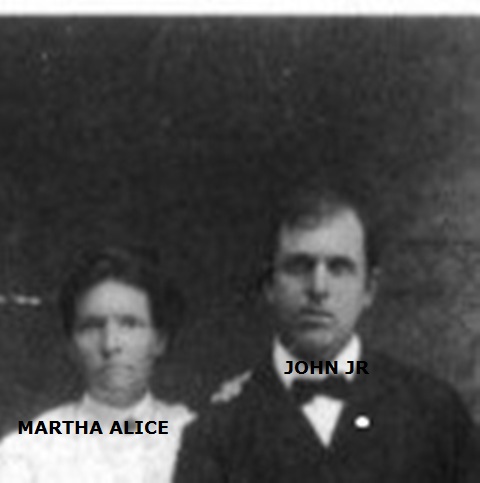 JOHN ROSS, JR.
John son of John and Annis Mae GALLOWAY ROSS
born 3 June 1866 died 14 May 1945 buried in Ross Cemetery married 30 May 1888 Martha (Mattie) Alice GENTRY daughter of Miles Joshua and Annis Lenora deBobode BELL GENTRY; born 3 January 1870 died 6 June 1919. 2 married Lena POLK CLOUD died 4 March 1944.
CHILDREN :
Miles John
Anna L.
Charlie Harrison
Guy
Cora Mattie
Clarence David
Clara Florence
Clyde
Cecil George
Curtis Webster
Rufus Clay
In 1900 niece Odessa STEWART is with them she was born May 1887 John ROSS, Jr. raised his family near Washington, Hempstead County, Arkansas.
FAMILY PICTURES OF JOHN ROSS JR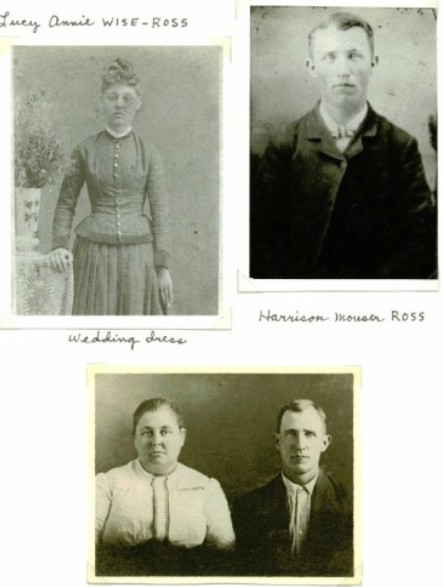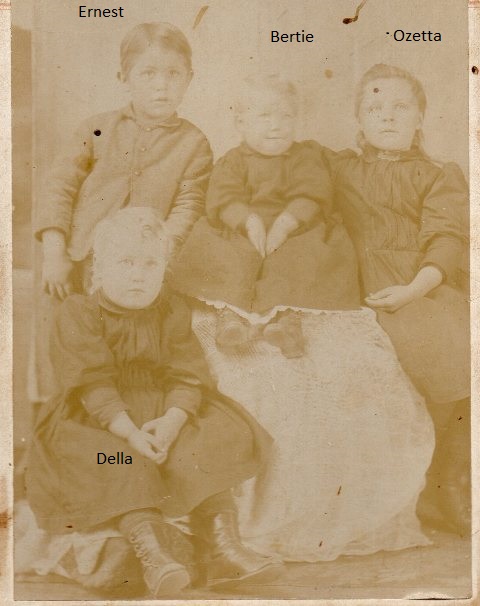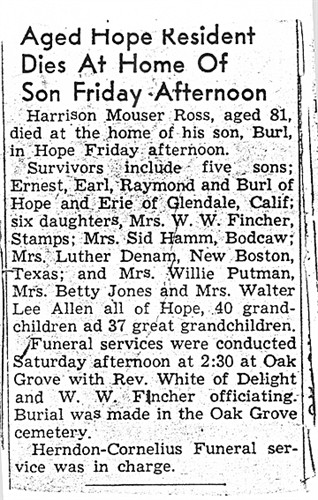 HARRISON MOUSER ROSS
Harrison Mouser son of John and Annis Mae GALLOWAY ROSS. Born 19 Jan 1868 (twin/ Scott) died 26 Aug 1949 buried Oak Grove Cemetery married 23 Feb 1888 Lucy (Annie) WISE born 19 Jan 1872 Henderson, Kentucky daughter of John F. and Sallie ARNOLD-WISE.

CHILDREN :
Ozettie
Ernest
Della
Bertie
Thomas (Earl)
John (Eire)
Paralee
Luther Orin (Sambo)
George Raymond
Wreath Annie
Harrison (Burl)
Murl Betheny
FAMILY OF HARRISON MOUSER ROSS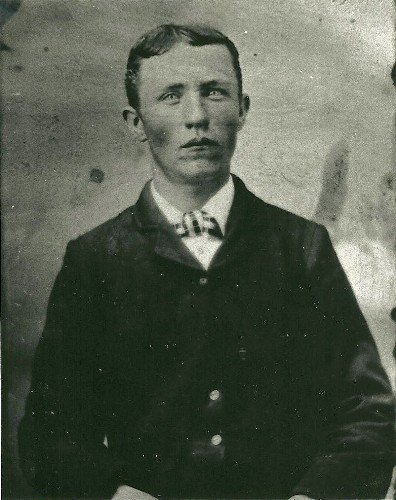 SCOTT ALBERT ROSS Scott A. (twin) son of John and Annis Mae GALLOWAY ROSS. Born 19 Jan 1868 died 25 June 1903 buried Ross Cemetery; married 18 Oct 1891 Dora MAY daughter of Ben Franklin and Catherine EDMONDSON MAY born 10 Dec 1872 Buck Range Howard CO. died 1953 buried Oak Grove; married 2nd Charlie JACKSON.
CHILDREN:
Mertie born 10 Nov 1892 died 29 Aug 1893 buried Ross cemetery
Hiram born 8 April 1894 died 9 July 1894 buried Ross cemetery.
Bama born 23 July 1895 died 25 Aug 1990 buried Oak Grove. "she mothered us all"
Verga born 18 June 1897 died 6 July 1897 buried Ross cemetery.
Audry born 28 July 1898 died 12 Jan 1984 buried Oak Grove
Letha born 30 July 1900 died 1 Nov 1934 married Louis V. FRONTZ buried Oak Grove

When Bama shared her father Scott and twin Harrisonís pictures in their suits she said Their mother Annis made the thread, wove it into material and made the suits. The color was brown and they had matching black hats.
Bama and Audry and Robert May raised Paul FRONTZ lived in the home place at Shover Springs by the Ross Cemetery. The Frontz still live adjacent to the homeplace.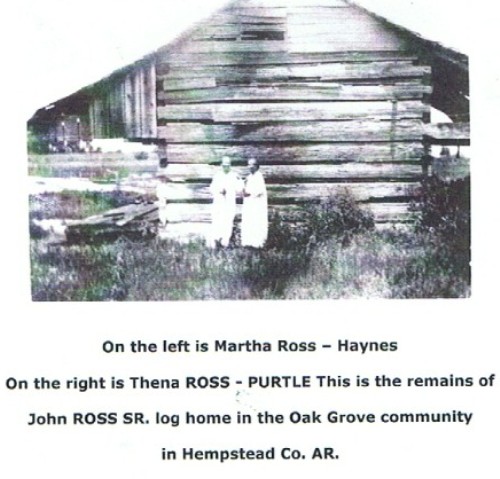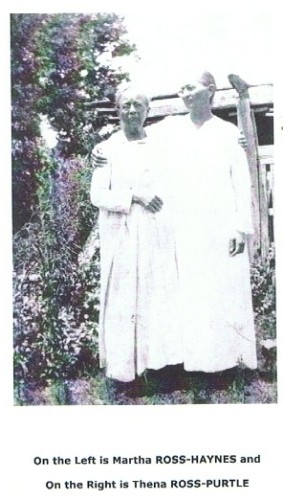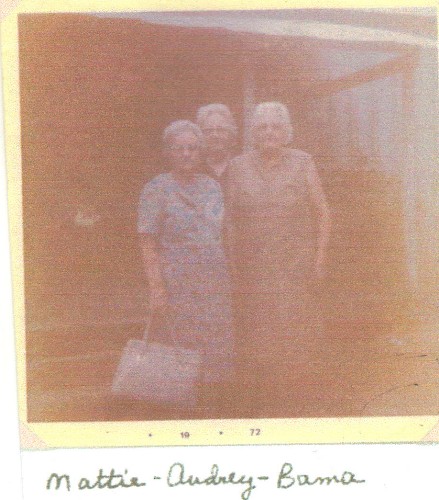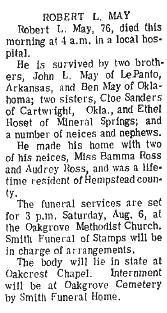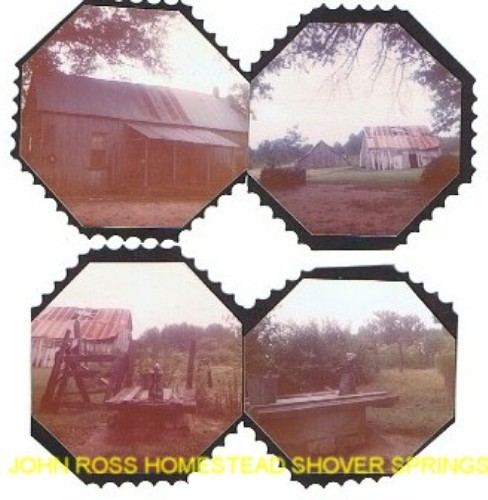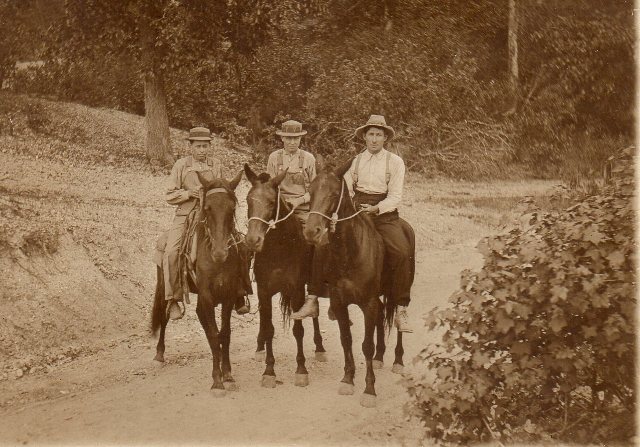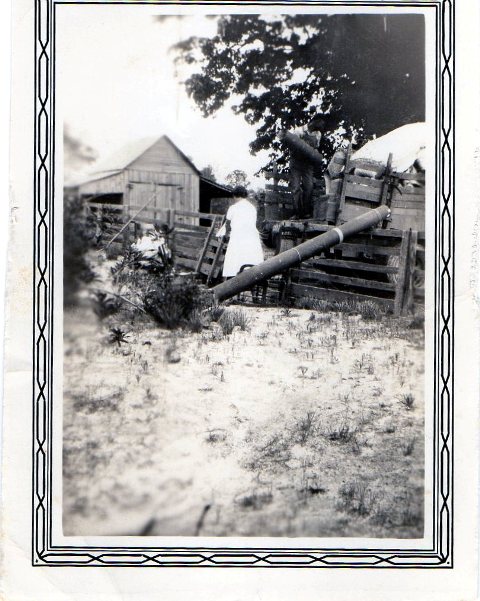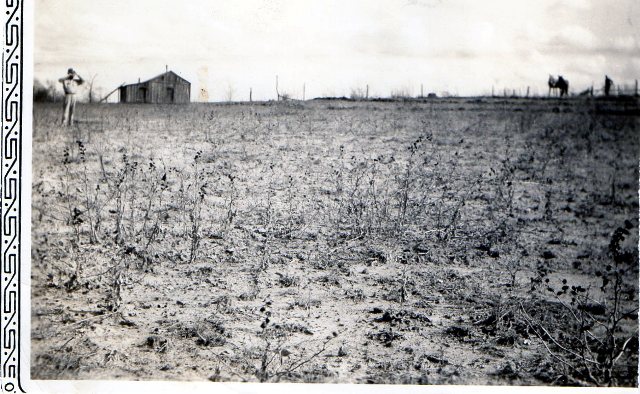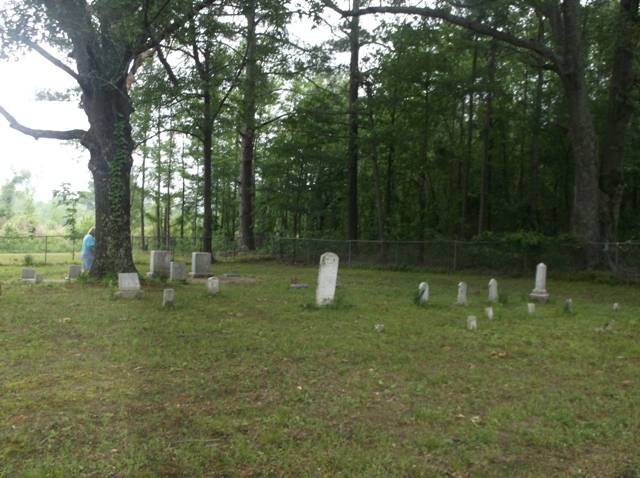 The Ross Cemetery is a private family cemetery located on 320 acres homesteaded by John Ross ca 1821 before Arkansas became a state


The cemetery is found by driving 6 miles on Hwy 32 South of Hope, turning toward Shover Springs, turning right past Oak Grove Church, going 3 miles South. it is 50 yards square.
A chain link fence borders with a huge oak tree growing in the middle. Aunt Tena called it Ma's tree because as the barn burned her mother Annis Galloway Ross leaned against it and cried. A man (name unknown) was staying at the Ross home took sick and died and was the first buried there.